Brecknock Recording Group
We try to go out most weeks in the spring and summer. Visitors are welcome – contact John above if you would like to find out what we are doing.
*NEW* Some fixed dates for 2017 (do contact John first for these please).
04/05/2017 - Buckland Hill revisit (we had a quick look in late Autumn 2017) - with Brecknock Wildlife Trust (BWT)
11/05/2017 - The flower rich meadow / river at Cwm Sere National Trust Area - with BWT/ National Trust
20/05/2017 (Saturday) - Pont ar Wysig. Moorland on the edge of the county. (Near Usk Reservoir) - with BWT
25/05/2017 - Carno Wood near Libanus - with BWT
01/06/2017  - Tetrad near Sennybridge. I found a good circular walk here through varied habitat last autumn - with BWT
12/06/2017 - Cwm Giedd, Ystradgynlais again earlier in the year (SN7912) - with BWT
29/06/2017 - Carngafallt Meadows – owned by the RSPB who would like us to survey them for plants. Near the Elan Valley Visitor's Centre where we will park - with BWT/ RSBP
13/07/2017 - Wetland Plant Identification Workshop at Llangorse Lake led by Hannah Shaw - with Freshwater Habitats Trust/ BWT
03/08/2017 - Banwen Gwyn (Upper Gwys Fawr) Access the back of the Black Mountain from Craig y Nos. A long walk with an early start so that we have time to do recording at the farthest point from any road in South Wales near the Carmarthenshire border - with BWT
17/08/2017 - Cilieni Valley walk. This valley has several interesting old records and is in the SENTA restricted area. Subject to confirmation nearer the time
29/08/2017 - The Upper Towe near the northwest border of the county
07/09/2017 - Brecon Gaer Area ( Roman Camp site) - with BWT
Three species from 2016
Nitellopsis obtusa, Starry Stonewort was confirmed in Llangorse lake. We saw it at the AGM and managed to gate a refereeable sample a few weeks later.
Fumaria capreolata, White Ramping-fumitory was spotted in Talgarth by Andy Shaw.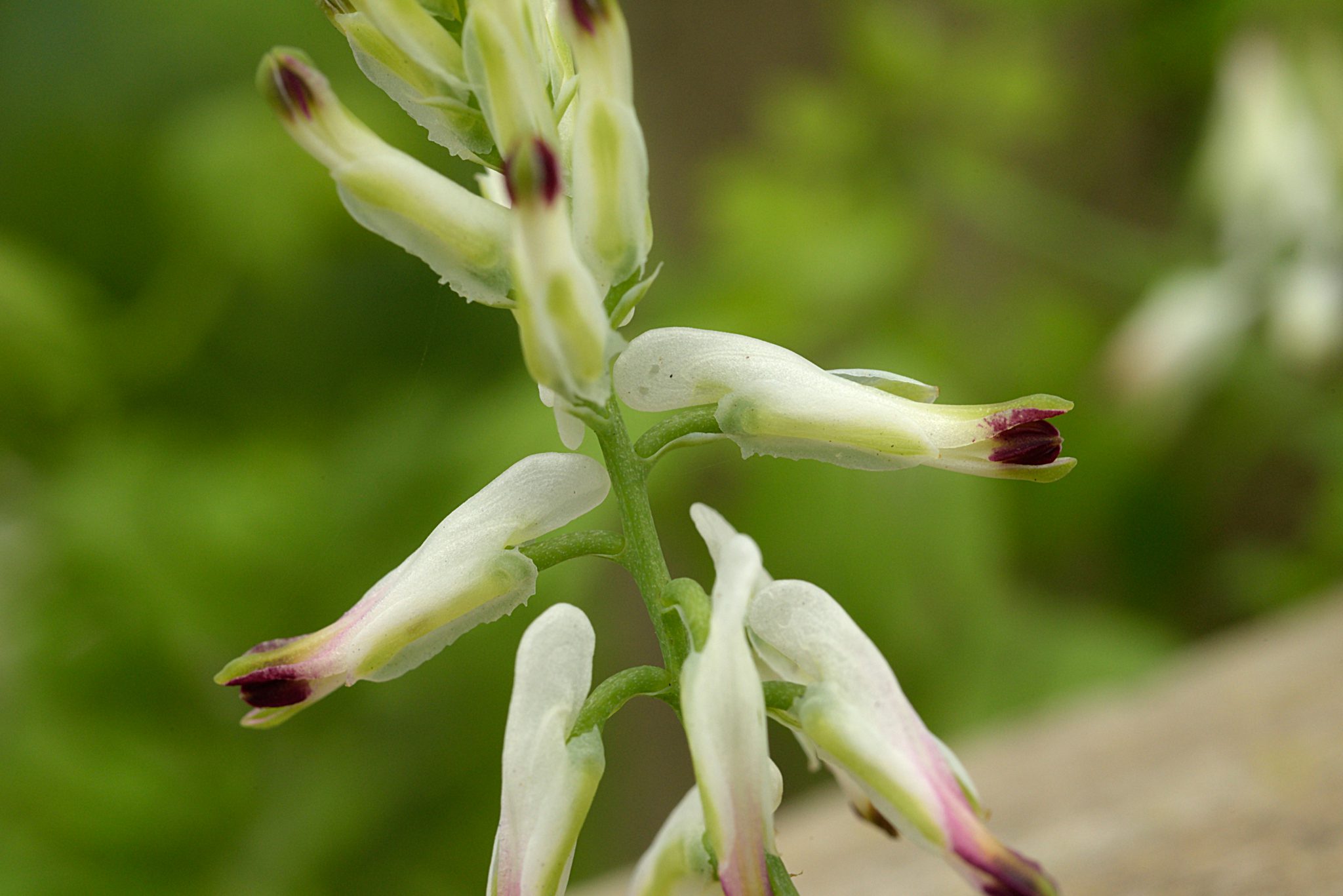 Trifolium micranthum, Slender Trefoil appears twice in our list of "new for hectad species". Maybe we are getting better at spotting it!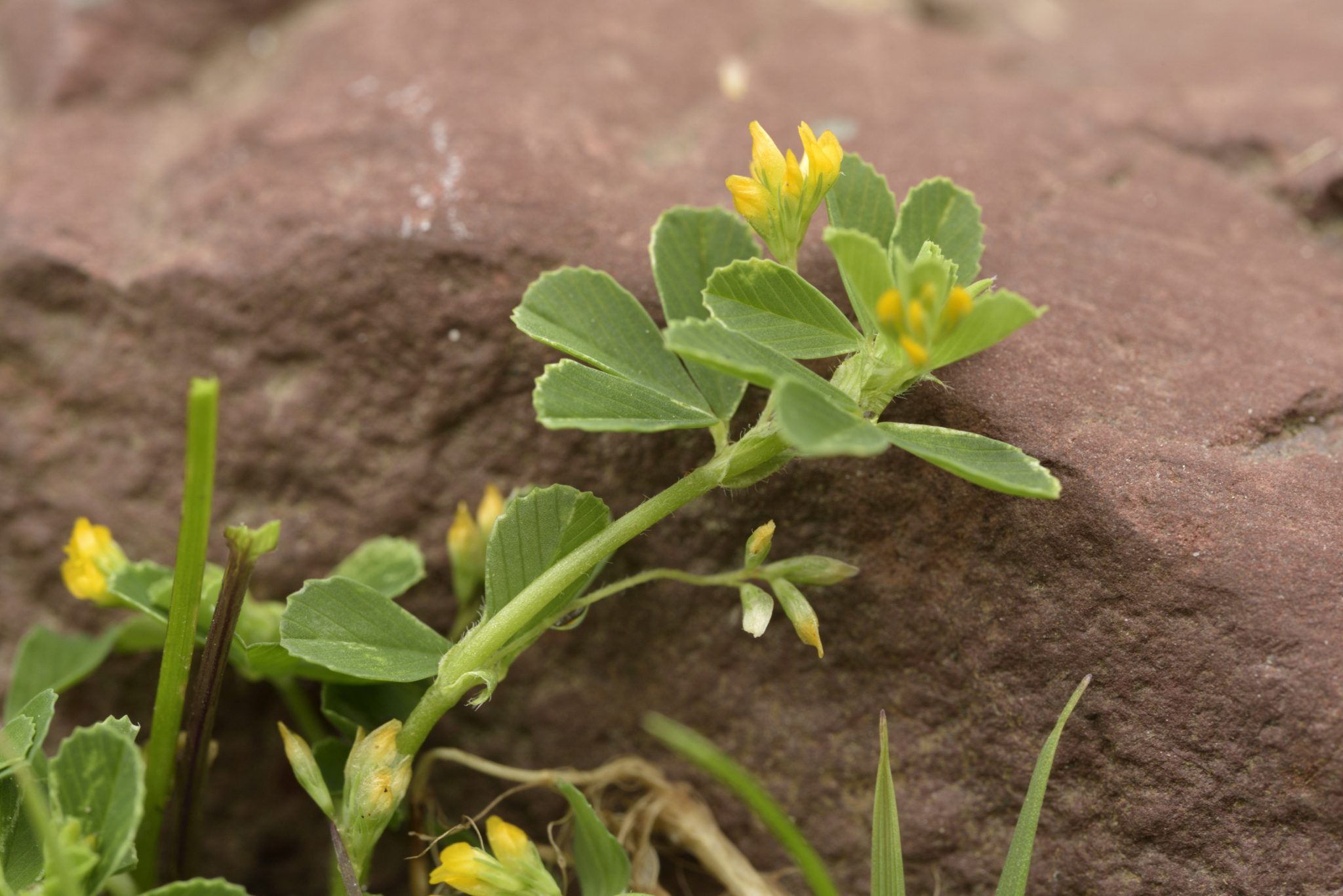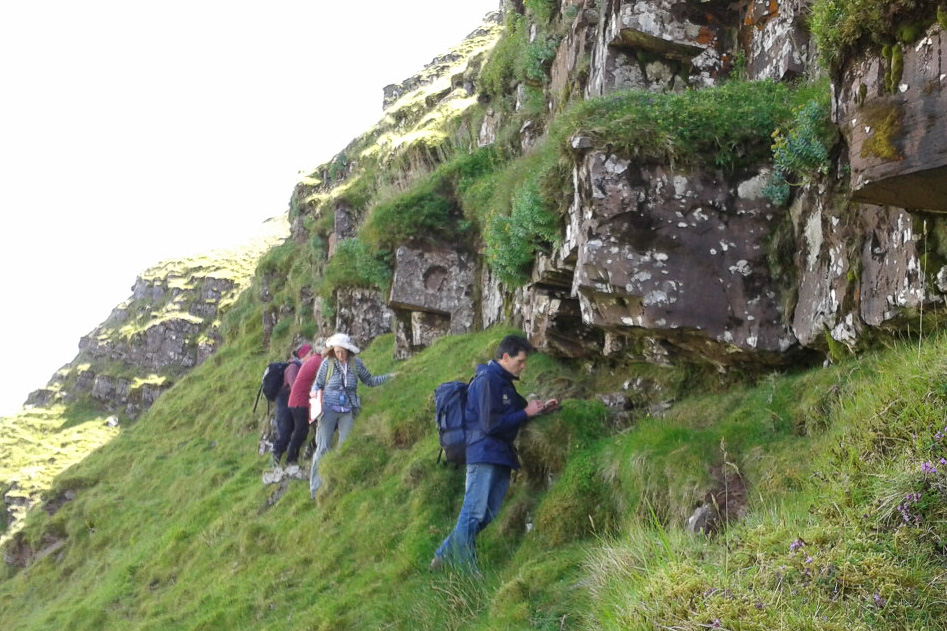 Welsh AGM
The Welsh AGM was held in Brecknock from 12th - 15th July 2016