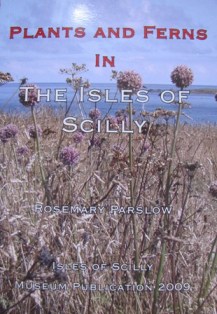 This checklist covers almost all plants found in the wild in the islands, native & alien. Brief details of distribution & status. 115 pages + 8 pages of photographs. £4 + 2 p&p.
Obtainable from Amanda Martin, Curator, Isles of Scilly Museum, Church Street, St Mary's, Isles of Scilly TR21 0JT
Email: info@iosmuseum.org
And from Summerfield Books.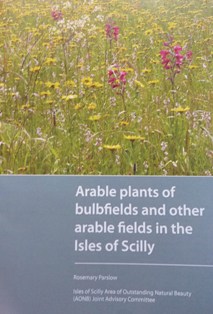 Recording
I would be very pleased to receive any records from Scilly, including common species to update the database. Details should ideally include locality with a 6-fig grid reference (or better), date etc.
Unusual species or new records etc should if possible be supported by a photograph, voucher specimen or some other evidence.
Land in Scilly is in private hands and I would ask botanists to respect this and not to trespass, especially in bulb fields where disease can be easily spread. The unfarmed land is managed by the Isles of Scilly Wildlife Trust and is generally open access.
Thanks
The AONB in Scilly has funded me to write and illustrate a small booklet on the rarer arable plants found in the Scilly bulb fields. This is now being given to some farmers who are entering the relevant HLS option. I have copies of the booklet for sale @ £5 plus £2 p&p. It is A5, 40 pages with illustrations of 87 plants