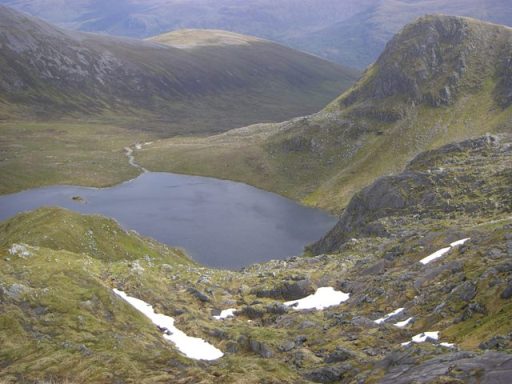 Brief report for 2017: Botanical Recording in Easter Ross v.c. 106
Report by County Recorder Brian Ballinger: "I am very grateful for all the contributions made by Peter Wortham, Mary Dean and other recorders. I also really welcome receiving records, however ordinary-seeming, from visitors.
I am nearly up to date with data entry and over 17,000 records have been made in 2017. Approximately 14% of records on the DDb await validation and I have also verified many iRecord records for VC106.
The Easter Ross Rare Plants Register and Checklist are available to download (links on right) and also in pocket-size printed versions
We now have some records for most VC106 tetrads, but some have only very short lists and 3 tetrads wholly in the vice-county have yet to be visited. We hope to continue to deal with this in 2018.
I am not attempting full monad coverage but aim to get some records from most lowland monads.
In 2017 we held a successful field meeting jointly with the Botanical Society of Scotland (BSS) at Fortrose, concentrating on urban records and a similar event is planned for Strathpeffer in 2018. I also led an Inverness Botany Group/BSS outing at North Kessock and took part in local field club outings.
I have been involved in the Scotland-wide BSS Urban Flora project, entering records on iRecord for various parts of the country and these should come to the BSBI in due course.
During the year new sites were found for Carex magellanica, Carex aquatilis and Hymenophyllum wilsonii. Mertensia maritima (Oysterplant) which had been reduced to one plant at Hilton was found in greater quantity at Geanies by Terry Easter".
County Recorder
Brian Ballinger
5 Shaftesbury Park, Dundee, DD2 1LB
or
Upper flat, Station House, Fearn Station, by  Tain, Ross-shire, IV20 1RR
E-mail: brian@garrickwood.org.uk