Glynhir 2018
*NEW* Scroll down for details of the Glynhir Rubus and Recording Week 2018, including how to book.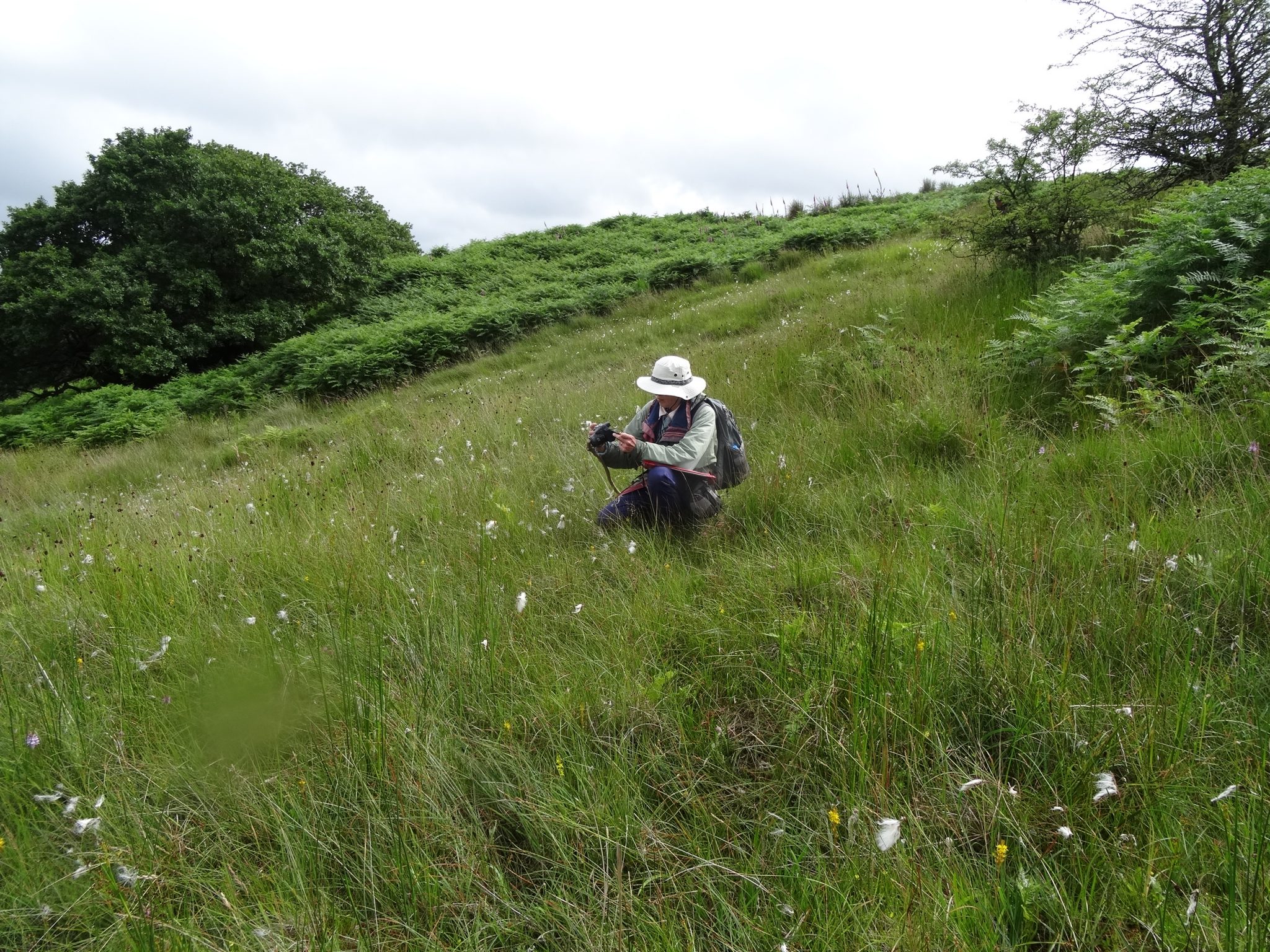 Monday 23 to Monday 30 July 2018
Leaders: Rob Randall, David Earl, Kath and Richard Pryce
The week-long annual Carmarthenshire Glynhir Meeting will have a Rubus theme in 2018. We are very fortunate to be able to welcome both Rob Randall and Dave Earl for the meeting, arrangements for which are relatively fluid at present but Rob intends to be present for the beginning part of the week and Dave the latter. It is intended that, as well as including visits to carry out species monitoring and general recording in under-recorded squares for Atlas 2020, visits will be made to as many hectads in the county as possible in order to update the Rubus records made during the Rubus meetings of 1987 and 1994 led by Alan Newton.  Reference specimens taken during those meetings will be available for examination.
As in previous years, on most days, participants will be split into small groups to cover as much ground as possible but at least one group every day will concentrate on recording Rubus.  However, arrangements will be flexible and, on one or two days, the group may stay as one body to visit botanical hot-spots if participants wish.  The meeting will cater for both experienced and inexperienced botanists and will provide an opportunity for the informal development of identification skills. Day outings will be tailored to individual needs to cover all skill and fitness abilities.
Glynhir Mansion – Glynhir Road, Llandybie, Ammanford, Carmarthenshire www.theglynhirestate.com – is located about 2km east of Llandybie on the western flank of the Black Mountain at SN640151.  The River Loughor runs through the estate and at one point plunges over a 10m waterfall into a rocky gorge where Dryopteris aemula (Hay-scented Buckler-fern), Hymenophyllum tunbrigense (Tunbridge Filmy-fern) and Asplenium trichomanes ssp. trichomanes (Maidenhair Spleenwort) are among the ferns growing on the cliffs.  There will be ample opportunity in the timetable to visit the site.  Large parkland trees provide the setting to the mansion, including Tilia cordata (Small-leaved Lime), and there remains much scope for further discoveries to be made in the vicinity.  The mansion and estate is run by the Jenkins family and provides first class but relaxed facilities including a large common room for evening identification and discussion sessions.
The cost of the week from lunchtime on Monday 23rd July to breakfast on Monday 30th July, including bed, breakfast, packed lunches and evening meals, will be approximately £500 (based upon 2017 prices) and will be limited to about 15 participants. Accommodation for part of the week will be charged pro rata.  A limited number of en suite rooms are available on a first-come first-served basis
You can book directly with Glynhir at www.cognitoforms.com/LongValley/BSBIAtGlynhir but please make initial bookings with the leaders at the email address below as soon as possible, preferably by the end of January.  A 35% deposit will be required by Glynhir on booking.  Initial bookings to Mr & Mrs R.D. Pryce, Trevethin, School Road, Pwll, Llanelli, Carmarthenshire, SA15 4AL. PryceEco@aol.com Mobile phone no. 07900 241371