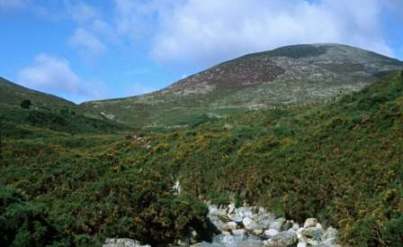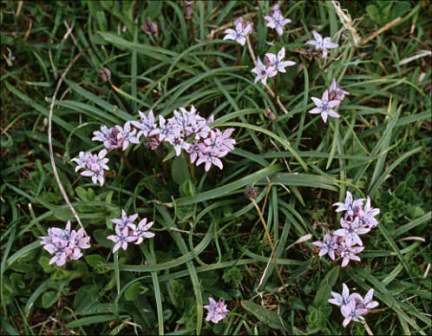 County Recorder
The County Recorder is Graham Day.
Tel: 028 9181 7710 (home)
Mobile on meeting days: 07764794687
Scroll down for the 2018 programme of field meetings.
Co. Down recording in 2017
*NEW*  Ad hoc field trips and monthly field meetings were organised to make records for the forthcoming new Atlas, and in support of the proposed flora of Co. Down. The focus was on under-recorded hectads and taxa of shorter flowering period. Five monthly meetings were organised at Newry, Dromantine, Mount Stewart (with BNFC), Castlewellan and Ballyquintin. Thanks to the members of the Ulster BSBI group for supporting these and the records accrued. I also give grateful thanks to Lesley Crawshaw, Margaret Marshall, Mark Wright and Ian McNeill who sent additional plant records to me.
In April many of the Co. Down hectads were visited to record spring flowering taxa including the Erophila verna (Common Whitlowgrass) and Ficaria verna (Lesser Celandine) sub-species. While recording at Hillsborough Lake, large quantities of flowering Lysichiton americanus (American Skunk-cabbage) were seen
In May, while visiting Killard NNR to record Viola taxa, Crassula tillaea (Mossy Stonecrop) was spotted growing on roadside gravel near to Kilclief.  While first recorded in H38 at Newcastle in 1991 and thereafter restricted to Murlough, this species now appears to be expanding through the county.
Also in May, visits to Mount Stewart to record along tracks recently opened to the public, produced widespread occasional Anisantha diandra (Great Brome) plants.
The location of Equisetum hyemale (Rough Horsetail) by the river at Lenaderg was visited in mid-May and was found to have much changed due to landfill. Happily, the plant had persisted despite losing the major part of its habitat and several stems were found along the riverbank by a flush.
After a visit to Dromantine in 2016, another visit was made in 2017, to cover further ground. While much of the estate is poorly managed semi-natural woodland, a Viola hybrid, V. x bavarica (Early x Common Dog-violet) was found beside a presumably previously much-used and now over-grown track.
In late May, the Outlet retail park at Banbridge produced Senecio viscosus (Sticky Groundsel), Cerastium diffusum (Sea Mouse-ear) and a small population of Senecio inaequidens (Narrow-leaved Ragwort).
Recording round the south of Donaghadee in early June produced copious quantities of highly invasive Hydrocotyle ranunculoides (Floating Pennywort) clogging a stream at the entrance to The Commons car park. This was reported to EHS, but the colony was still present when another visit was made in September.
Poterium sanguisorba (Fodder Burnet) and Anthemis arvensis (Corn Chamomile) were found in a 'wild flower' sowing at Seahill, near Grey Point, in mid-June. A trip to Debbie Gillies' True Harvest Seeds field near Kilclief produced Myosotis discolor (Changing Forget-me-not), Fumaria officinalis (Common Fumitory), F. bastardii ((Tall Ramping-fumitory) and F. muralis (Common Ramping-fumitory). We also saw Phacelia tanacetifolia (Phacelia) and Trifolium incarnatum ssp. incarnatum (Crimson Clover), which were apparently persisting.
Ballykilbeg Fen ASSI and adjacent ground was visited in early July. The fen appeared to have significant growth of scrub and be affected by deep drains. Carex diandra (Lesser Tussock-sedge) and Equisetum palustre (Marsh Horsetail) were re-found, but other notable species such as Baldellia ranunculoides (Lesser Water-plantain) were not. Lemna minuta (Least Duckweed) and Heracleum sphondylium x mantegazzianum (Hogweed x Giant Hogweed) were new records for the area.
A good number of recorders appeared for the late July meeting at Castlewellan Forest Park when it was hoped to re-find various pondweeds that had last been seen some years ago. On the day, little variety was seen growing in the water, but some interesting records were made. These included Urtica dioica ssp. galeopsifolia (Common Nettle), Glyceria maxima (Reed Sweet-grass), Typha angustifolia (Lesser Bulrush), Potamogeton perfoliatus (Perfoliate Pondweed), P. x angustifolius (Long-leaved Pondweed) and Litorella uniflora (Shoreweed).
The Newtownards breakwater held Achillea ptarmica (Sneezewort), Atriplex littoralis (Grass-leaved Orache) and Clematis vitalba (Traveller's-joy) in late July.
Salicornia europaea (Common Glasswort), S. ramosissima (Purple Glasswort) and Cochlearia anglica (English Scurvygrass) were recorded in Dundrum Inner Bay in early August.
There was a good turnout for the last meeting of the year at the National Trust farmland at Ballyquintin Point in mid-September. Linum usitatissimum (Flax) volunteers were recorded in a wheat crop, and a good range of typical east Down arable plants were found including Fumaria bastardii (Tall Ramping-fumitory), Lamium confertum (Northern Dead-nettle) and Veronica agrestis (Green Field-speedwell).
With Paul Green's new and informative Atriplex key to hand, Greyabbey was visited in late September. Atriplex glabriuscula (Babington's Orache), A. prostrata (Spear-leaved Orache), A. prostrata x glabriuscula, A. x tashcereauii (Taschereau's Orache) and A. x gustafsoniana (Kattegat Orache) were recorded as were Salicornia europaea (Common Glasswort), S. ramosissima (Purple Glasswort) and S. fragilis (Yellow Glasswort).
In the last days of December, the New Year Plant Hunt produced flowering Meconopsis cambrica  (Welsh Poppy), and surprisingly as there are very few recent records in H38, Thlaspi arvense (Field Penny-cress) near Newtownards.
Of the 42 hectads in County Down, 28 were visited in 2017. 215 new hectad records were made, mostly of non-native, sub-species and hybrids. 122 records were date-class upgrades from the previous Atlas.
The Flora of County Down
This is a new project, beginning in 2010, for 10 seasons, to record the flora of County Down for a proposed publication. A new date class will be used, Date Class 5 (2010-2019), as initiated by the BSBI. This would essentially require that there be new complete coverage of the county. Species will be recorded to 1 km or better, with mapping to 2 km squares.
The current status of records held on the database Recorder for County Down is:
Total vascular plant records for County Down: 237, 487
Date class 1: pre-1970:       6,411
Date class 2: 1970-1986:   17,520
Date class 3: 1987-1999: 105,397
Date class 4: 2000-2009:   71,754
Date class 5: 2010-2019:   36,405
No. of taxa: 1,872 [all status]
Field Meetings Programme 2018
*NEW* Draft Programme of field meetings for 2018 
Sunday 22nd April 11.00 a.m. Victoria Park and Connswater
Urban and maritime plants. Meet at the Victoria Park car park off Park Avenue and the Holywood Road, Belfast, J36637515. We will record along the Connswater River via the Sydenham Greenway. Be prepared to be out all day. Bring a packed lunch or, it may be possible, visit one of the shops on the Upper Newtownards Road.
Sunday 13th May 11.00 a.m. Donard Wood, Newcastle
Woodland, estate and heath plants. Meet by Newcastle Yacht Club at the harbour, J37902972. We walk the Granite Trail to Millstone Quarry and return via the Glen River track.
Be prepared to be out all day on rough ground and take a packed lunch.
Sunday 3rd June 10.30 a.m. Windy Gap Pad
Heath, marsh and roadside plants. Meet at the Windy Gap car park in the Slieve Croob hills at J27394302. Be prepared to be out all day on rough and wet ground and take a packed lunch.
Sunday 1st July 11.00 a.m. Edith of Lorne's Glen
Woodland, trackside and urban plants. Meet on the north side of the Belfast Road dual carriageway at the entrance to Edith of Lorne's glen, J45648044. Be prepared to be out all day on rough and wet ground and take a packed lunch.
Sunday 5th August 11.00 a.m. Ballyhornan
Maritime and grassland plants. Meet in the car park at J59234201. We will walk along the shore towards Sheeplands with the intention of checking the Limonium binervosum colony at J588401. Be prepared to be out all day and take a packed lunch.
Sunday 30th September 10.30 p.m. Slieve Muck
Heath and bog plants. Meet at the car park by the old road leading to the southern shore of Spelga Reservoir at J27093252. We will walk to the northern end of the cliffs on Slieve Muck and record along the cliffs returning via the summit. Be prepared to be out all day, rough ground and inclement weather.
Sunday 14th October 1.00 p.m. Comber Estuary
Salt marsh plants. Meet at the Island Hill car park, J48836884. We will look at plants on the salt marsh to the north of the Comber river.
Recording Card
If you would like to record in the county, then you may download the County Down recording card here. Species lists should normally be within 1 km squares where possible (4 figure grid reference), with rare plants preferably recorded to 10 m (8 figure grid reference). Any notes on rare species found would be appreciated.