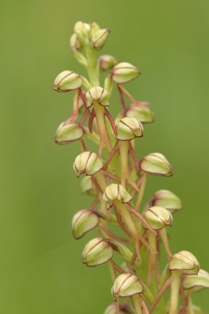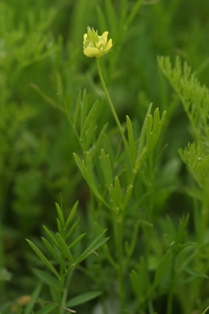 Alchemilla wichurae
For those surveying A. wichurae sites, this crib sheet should help in identification.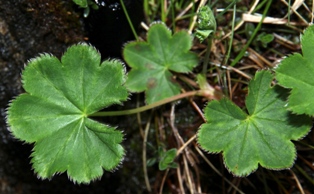 The Threatened Plants Project
The Threatened Plants Project was a 5 year BSBI voluntary initiative to learn more about 'threatened' species covered by the new British Red List. We are focusing on widespread species that have been classified as threatened for the first time, mainly because the 2002 Atlas showed them to have undergone rapid declines. For most we have very little information on their distribution, ecology and reasons for decline. 
Aims
1. To collate detailed distribution records so that we can produce better maps for each species;
2. To carry out detailed surveys of a random sample of populations across Great Britain and Ireland so we can improve or understanding of their ecology and reasons for decline.
What do the results tell us?
The information collected for this project allows us to do much more than plot dots on maps. Surveyors record all sorts of additional information that is vital to improving our understanding of their ecological and management needs as well as responses to land use and environmental change. The recording form opposite asks for information on population sizes, extent, habitats, associated species, as well as management and threats. A novel feature of this project is the submission of negative (null) records, as for many species these are often even more informative than positive finds, especially where we are struggling to understand the reasons for decline. Good examples so far include upland species such as Crepis mollis and Sibbaldia procumbens which may be over-looked rather than declining. 
A baseline for the future
The sample survey also provides a baseline from which future population changes can be assessed and in doing so help us to better understand environmental changes (e.g. habitat  loss, eutrophication, climate change). More generally the project is also helping to refine the BSBI's approach to the monitoring rare and threatened species.
How will the results be used?
Analyses of the results will be used to produce mini-dossiers on each species providing assessments of the ecology, habitats and recent trends in the light of information gathered. These will be made freely available on the BSBI website and will be used as the basis of accounts covering all threatened species planned to coincide with revision of the British Red List planned for around 2016/17. By making this information available much earlier than this we will hopefully stimulate further surveys and research on these species as well as informing improved conservation protection and management. 
Results so far
Over the first two years of the project our recorders surveyed nearly 1500 populations of the 20 target species across Britain and Ireland, as well as contributing 1000s of "new records". The map for Astragalus danicus is illustrative of just how good the coverage has been, with recorders managing to survey populations across the entire range, even isolated populations on the west coast of Scotland and Ireland.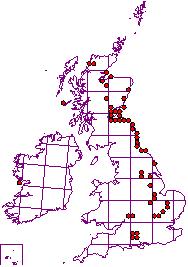 Baldellia ranunculoides
For those surveying Baldellia sites, here is a key to the subspecies.
Species covered
Alchemilla wichurae
Anacamptis morio
Astragalus danicus
Baldellia ranunculoides
Blysmus compressus
Bupleurum tenuissimum
Campanula patula
Carex ericetorum
Cephalanthera longifolia
Chrysanthemum segetum
Cicendia filiformis
Coeloglossum viride
Crepis mollis
Cuscuta epithymum
Dianthus deltoides
Fallopia dumetorum
Fumaria parviflora
Galium pumilum
Gentianella campestris
Gnaphalium sylvaticu
Groenlandia densa
Herminium monorchis
Hordeum marinum
Hypochaeris glabra
Juncus compressus
Juniperus communis*
Melampyrum cristatum
Melittis melissophyllum
Meum athamanticum
Monotropa hypopitys
Oenanthe fistulosa
Ophrys insectifera
Orchis anthropophora
Orchis ustulata
Persicaria minor
Polystichum lonchitis
Pseudorchis albida
Pyrola media
Ranunculus arvensis
Scleranthus annuus
Sedum villosum
Sibbaldia procumbens
Silene conica
Sium latifolium
Stellaria palustris
Tephroseris integrifolia subsp. integrifolia
Torilis arvensis
Vicia orobus
Vicia parviflora
Viola lactea
* lowland populations in England only.