County Recorders
The vice-county recorders for VCC 69 and 70 are Mike Porter, Phill Brown and Jeremy Roberts, and there is an active group, the Flora of Cumbria Recording Group, which functions within Cumbria Wildlife Trust, and is currently involved in recording for the BSBI Atlas 2020 project.
Mike should be contacted on matters relating to recording of plants in the county.
Cumbria botany online…
Have a look at the active Facebook group for news items and discussion of any aspect of Cumbrian botany, at:
https://www.facebook.com/groups/CumbriaBotanyGroup/
Our website, Cumbria Botany, is at: http://cumbriabotany.co.uk
Your comments, inputs, and ideas for the development of these sites will be welcomed.
The existing county Flora is A Flora of Cumbria (1997) by Geoffrey Halliday (published by University of Lancashire Centre for Northwest Regional Studies).
The Rare Plant Register of Cumbria by Mike Porter and Geoffrey Halliday was published in 2014. It is intended to make updated versions available for download in due course.
Both these publications are available from Summerfield Books www.summerfieldbooks.com/
A Flora of Cumbria gives the total of non-critical species recorded since 1970 as 1373 – an impressive indication of the range of habitats available, in such a relatively northern location.
The administrative county of Cumbria comprises the two vice-counties, 69 and 70, which have been treated together for botanical recording.
At 2,613 square miles (6,767 square kilometres) Cumbria is the third largest county in England (after North Yorkshire and Lincolnshire).
Its entire western boundary borders the Irish Sea, with important estuaries in the north (the Solway Firth), the southwest (the Esk and Duddon), and in the south, with the vast mudflats of Morecambe Bay.
To the north the wild 'Border' region abuts Scotland (vice-counties Dumfries, VC72; Roxburgh, VC80), and the eastern boundary, down the length of the North Pennines, meets the vice-counties of South Northumberland (VC67), County Durham (VC66), and Northwest Yorkshire (VC65).
In the southeast, Sedbergh District, actually part of VC65, is within the county of Cumbria, and was treated in A Flora of Cumbria and The Rare Plant Register of Cumbria. To the south is West Lancashire (VC60).
The landscapes of Cumbria are dominated by the two great masses of strikingly contrasting geology, morphology, aspect, and flora: the Lake District and the North Pennines. These face each other across the wide northward-running valley of the River Eden, with its vigorous tributary the River Caldew.
A description of the landscapes and some of the special plants of Cumbria is on the website, address above.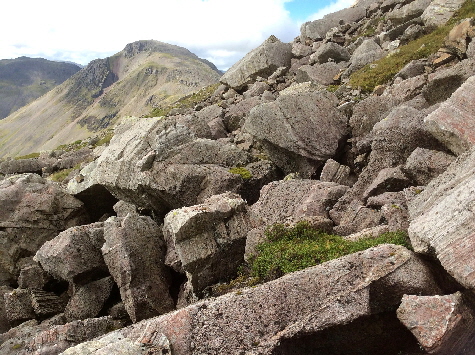 Meetings of the Flora of Cumbria Recording Group for 2019
*NEW* Do join us, whatever your level of skill, and if you are a 'new starter' don't be shy of asking – and asking again!
Please consult the BSBI's Code of Conduct and Safety in the Field documents beforehand – both are available to download via the Field Meetings page.
All meetings start at 10.00 am.
Saturday 18th May, SD28 Grizebeck (leader Mike P.)
Meet Lowick Bridge Community Hall carpark; minor road SW from Lowick Bridge. SD290860
Monday 3rd June, NY02 Distington (leader Mike P.)
Meet extensive layby on E side of A595, NE of Lilyhall, NY039275.
Friday 28th June to Thursday 4th July, SD19, NY00, NY10, NY20 Muncaster (leader Phill B.)
Meeting places will be at different points each day; see our website for updates (link opposite).
Tuesday 16th July, NY52 Melkinthorpe (leader Phill B.)
Meet layby on NE side of A6, SE of Eamont Bridge, NY528278.
Wednesday 7th August, NY12 Lorton (leader Jeremy R.)
Meet layby on S side of minor road E of Waterend, opposite N end of Loweswater, NY121223.
Thursday 22nd August, NY55 Castle Carrock (leader Jeremy R.)
Meet at E end of cutoff section of A69, NY502583. Access either from E end (opposite lane signed Hayon, NY503583) or from W end by Byegill Farm, NY498581.
Friday 6th September,
SD58 Crooklands (leader Mike P.)
PLEASE NOTE: we have changed the meeting point to the Mart on the south side of the A65. The GR is SD536.822. From M6 junction 36 take A65 eastwards for about 200m to the next roundabout, turn south on A6070 towards Burton-in-Kendal. After another 200m there is a small roundabout, where turn left down slope, into Mart parking.