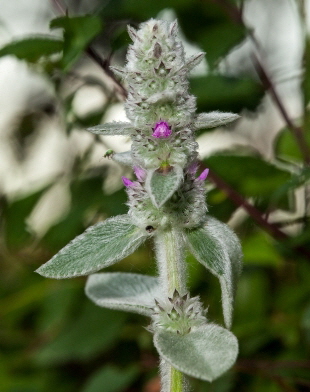 Oxfordshire has two botanical groups, the Oxfordshire Flora Group (OFG) and the Wychwood Flora Group. Both organisations keep up an active and varied field programme, with particular focus in recent years on recording for Atlas 2020. See their websites for details of these and other activities. The groups grew out of former rare plants groups, and the conservation of rare plants remains a core activity. Of the many species the groups work on are Cotswold pennycress, creeping marshwort and fen violet, for which the Oxfordshire populations are of national or international importance.
It is difficult to do justice to the county here. With the limestone uplands of the Cotswolds and Chilterns in the north-west and south-east, and wide clay vales dominated by the River Thames and its many tributaries, the county makes for spectacular scenery and rich semi-natural habitats. Why not pay us a visit?
If you are interested in botany in Oxfordshire do please contact the county recorder, David Morris – he would be delighted to hear from you! Recorders to help with Atlas 2020 are particularly sought after. See the county recorder's blog for accounts of local goings-on and other local botanical issues.
A calendar of meetings can be found on the websites below. Many of the meetings are for the monitoring of individual species but there are some educational outings and there is an informal "botany loop" enabling botanists and those wishing to improve their skills to get together in the field.
More information about the activities of the OFG can be found at www.anhso.org.uk. Work on updating the site is underway so for now the group can still be found under "Rare Plants Group".
For the Wychwood Flora Group enter www.wychwoodproject.org and scroll to the bottom of the home page for information about botanical activities.
The OFG runs a series of  lunchtime Spring Talks in the Department of Plant Sciences in Oxford throughout the Hilary (Spring) term. Details of these can be found on the website.
On November 30th 2014 the Oxfordshire Flora Group is hosting "Guarding the Flora of Oxfordshire- Plant Conservation in the County" at Oxford University Museum of Natural History. Full details of this day will be posted on the ANHSO website closer to the time.
A newsletter is produced annually and that for 2013 is now available from the website.
The ANHSO Education Group has run a series of successful plant ID courses annually since 2002. The Basic ID course teaches the use of a dichotomous key (Stace) and runs on the first Saturday of each month from April through until September. Continuation courses to study challenging groups in more detail are also available. Recently courses have been run for local environmental groups to enable volunteers to become familiar with plants in particular habitats. For more information about these courses go to the ANHSO website and follow links to Education Group.