Field and indoor meetings
Scroll down to find out about our main national botany meetings this year across Britain & Ireland.
Some are General meetings suitable for everyone, beginner or expert; some are focused on Training, or Recording for Atlas 2020, and some are aimed at the more experienced botanist (these are marked 'Specialist').
Most are free to attend and you don't need to be a BSBI member, although if there are more applicants than spaces available, we reserve the right to prioritise our members.
You can also find out about botany meetings in your area by checking our Local Botany page.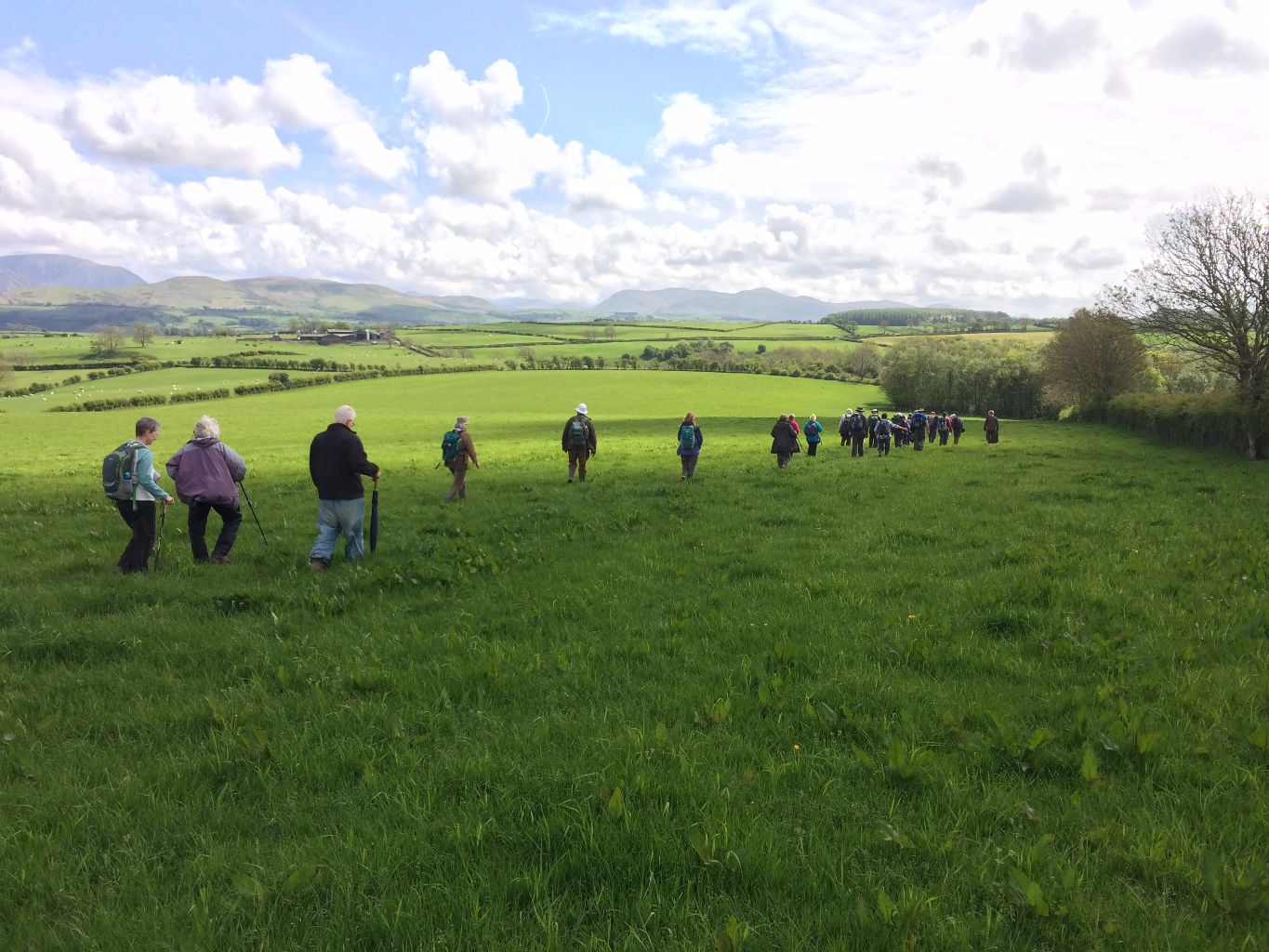 BSBI Meetings 2019
Sunday 16 June (General)
Soar Mill Cove and Bolt Tail, Devon (v.c.3)
Leader: Roger Smith.
A joint meeting with the Devonshire Association botany section. Meet at 10.30 am at the National Trust car park at Bolberry Down, SX68873855, southwest of Marlborough on the A381 between Kingsbridge and Salcombe. We will explore the coast path southeast to Soar Mill Cove and beyond to the cliff top mires where Carex punctata (Dotted Sedge) was discovered during our last meeting to this area in 2012. In 2007 we relocated Radiola linoides (Allseed) almost 70 years after it had been recorded during a meeting of the Botanical Exchange Club but Centunculus minimus (Chaffweed) has not been found since then. There are some fine populations of Asplenium obovatum (Lanceolate Spleenwort), a number of small annual Clovers and much more. We should also see Rumex rupestris (Shore Dock) at its best Devon location in the Cove though it may it may be too early to see fully developed fruit. The start time may allow people to go on after the meeting has closed to look for Trifolium incarnatum subsp. molinerii (Long-headed Clover). To book and for further information contact Roger Smith r.smith192@btinternet.com
Sunday 16 June (General)
South Gare, North-east Yorkshire (v.c.62)
Leaders: Dave Barlow and Vincent Jones.
South Gare is at the northern tip of v.c.62 and is an interesting place with a mixture of natural and man-made habitats. This range of habitats has produced a large species list of many introduced species mixed in with lots of native species, such as Astragalus danicus (Purple Milk-vetch), Botrychium lunaria (Moonwort) and Petrorhagia prolifera (Proliferous Pink). As some of the habitat is sensitive numbers are limited. Meet at the fishermen's huts NZ556274 at 10:30. For further information and to book contact Dave Barlow davebarlo@gmail.com
Sunday 16 June (Training)
Plant Families Field Meeting, Aberdeen (v.c.92)
Leaders: Faith Anstey and Aileen Meek
Last year's meeting based on the concept of 'finding the family first' was a great success. They are designed to help beginners and improvers, especially participants of BSBI/Plantlilfe Plant Families Workshops; anyone is welcome to attend but experienced botanists may find themselves pressed into service to help beginners! The emphasis will be on learning how to pursue identifications in the field, by means of plant families. It will be an advantage to have a copy of the Pocket Guide to Wildflower Families – which will be available on the day – as well as your favourite field guide. This meeting is specially for beginners & improvers. Time and venue to be confirmed; further information from aileenammeek@gmail.com.
Saturday 22 June (Recording)
Hothfield Heathlands, East Kent (v.c.15)
Leaders: Stephen Lemon and other members of Kent Botanical Recording Group
An opportunity to join members of the Kent Botanical Recording Group in updating records for this important Kent Wildlife Trust (KWT) reserve which contains Kent's last four valley bogs, an extensive area of fen and one of its few remaining areas of open heath.  Many of the species, such as Drosera rotundifolia (Round-leaved Sundew), Juncus squarrosus (Heath Rush) and Narthecium ossifragum (Bog Asphodel), though common and widespread throughout much of UK, are extremely rare in Kent as are many of the 17 Carex (Sedge) species listed from the Reserve; and we will be seeing a good population of the nationally endangered Ranunculus tripartitus (Three-lobed Water-crowfoot).  Meet at 10.00 am in Hothfield KWT Reserve car park, east side of Cades Road at TQ 972 458.  For any other information, contact Sue Buckingham at suebuckingham7110@btinternet.com or mobile: 0797 1230840.
Saturday 22 June (General, Specialised)
Callitriche identification workshop, Llangorse Lake, Brecknockshire (v.c.42)
Leader: Richard Lansdown (author of the BSBI Water Starworts Handbook).
Indoor tutorial with material from all the British species, outdoor visit to learn collecting techniques and identification in the field and follow-up tutorial.  £20 guide price. This is a great opportunity to learn from an aquatics expert! Bookings have now opened on the Brecknockshire page or contact Andrew Jones aberystwyth1234@gmail.com for further details.
Saturday 22 June (General, Recording)
Monasterboice, Louth (v.c.H31)
Leaders: Kate Harrington & Cliona Byrne
Cartanstown is a promising fen/marsh site in need of exploration at an optimal time of year for sedges. If we have time in the afternoon, we'll drive to Glack Bog which is in the most under-recorded hectad in Louth. A pair of wellington boots will be essential. Meet at Donegans, Monasterboice Inn on the R132 just off M1 Junction 11 (O 056 812) at 10.30 am. Please confirm your attendance with Kate Harrington harringtonkm@gmail.com or 353-86-3856713) so we can plan ahead for parking as it is very limited at both sites.
Saturday 22 to Saturday 29 June (Recording)
Whitebridge, Easterness Atlas 2020 Recording Week (v.c.96)
Leaders: Jim McIntosh & Adam Fraser
Easterness is the biggest and most mountainous ice-county. This meeting aims to help the Recorder with Atlas 2020 in the area to the east of Loch Ness, between the loch and the Monadliaths. The meeting will also provide a great opportunity to help improve field identification skills and to see nice plants in nice places and have a lot of fun in the process! The area is fairly mountainous, and a reasonable level of fitness is required but we will aim to offer a range of different ability routes every day. At some point during the week we will take time off, to give you a chance to explore on your own. We will be based at Dell Lodge, Whitebridge. The Lodge is 10 miles from Fort Augustus. It accommodates 16 in total, variously in double or two bedded rooms, so participants should expect to share. Hilary Hawker has kindly agreed to cater for us again, so expect delicious home-cooking! For further details and to note your interest please contact Jim McIntosh jim.mcintosh@bsbi.org, BSBI Scottish Officer.
Friday 28 June to Thursday 4 July (Upland Recording)
Cumbria (v.c.70)
Leaders: Jeremy Roberts, Mike Porter, Phill Brown
We are aiming to record in mainly under-worked upland squares in the south west of Cumbria. There will be some mountain options, but most squares will be in more accessible but still rough country. Should the weather be too inclement or the limbs unwilling there will be some lowland and perhaps coastal squares to do. We aim to work in small groups, possibly pairs, to maximise productivity. There is accommodation available in a large cottage (self-catering) just south of Ravenglass in Muncaster Castle grounds.  The available rooms have twin-beds, but it is assumed that most attending will prefer a room to themselves. The charge will be about £27 per night per room. Participants will be welcome to stay for all or part of the week or to find their own accommodation. Please contact Phill Brown tindalepegman@gmail.com for details.
Sunday 30 June (Recording)
BSS/BSBI Alpine Meeting, Ben Cruachan, Main Argyll (v.c.98)
Leaders: John Holland, Gordon Rothero & Jim McIntosh
There are no post 2000 records from Ben Cruachan main ridge or from hills and coires in the hectad immediately to the south. We would hope to record all the usual summit arctic-alpines as well as a number of more local species such as Sibbaldia procumbens (Sibbaldia), Trollius europaeus (Globeflower) and Saussurea alpina (Alpine Saw-wort). This will be a reasonably stiff round trip walk of 8 miles and 1000m total ascent. Numbers are strictly limited. For further details and to book please contact John Holland john.holland@sruc.ac.uk
Saturday 6 July (General, Recording)
Youghal, Co. Cork (v.c.H5)
Leaders: Edwina Cole & Finbarr Wallace
The plan is to record around the environs of Youghal.  Possible habitats include marsh at Ballyvergan, amenity walks, coastal areas, waste ground and suburban areas.  Meet at 10.00 am at the car-park beside the beach (X 09714 75788).  Please bring suitable footwear, clothing and a packed lunch.  Enquiries to Edwina edwinacole@eircom.net or 353-86-8200060
Monday 8 to Monday 15 July (General/Recording)
Glynhir Recording Week, Carmarthenshire (v.c.44)
Leaders: Kath and Richard Pryce
As in previous years, on most days, participants will be split into small groups to cover as much ground as possible. However, arrangements will be flexible and, on one or two days, the group may stay as one body to visit botanical hot-spots if participants wish. The meeting will cater for both experienced and inexperienced botanists and will provide an opportunity for the informal development of identification skills. Day outings will be tailored to individual needs to cover all skill and fitness abilities.
Glynhir Mansion – Glynhir Road, Llandybie, Ammanford, Carmarthenshire www.theglynhirestate.com – is located about 2km east of Llandybie on the western flank of the Black Mountain at SN640151. The River Loughor runs through the estate and at one point plunges over a 10m waterfall into a rocky gorge where Dryopteris aemula (Hay-scented Buckler-fern), Hymenophyllum tunbrigense (Tunbridge Filmy-fern) and Asplenium trichomanes ssp. trichomanes (Maidenhair Spleenwort) are among the ferns growing on the cliffs. There will be ample opportunity in the timetable to visit the site. Large parkland trees provide the setting to the mansion, including Tilia cordata (Small-leaved Lime), and there remains much scope for further discoveries to be made in the vicinity. The mansion and estate is run by the Jenkins family and provides first class but relaxed facilities including a large common room for evening identification and discussion sessions.
The cost of the week from lunchtime on Monday 8th July to breakfast on Monday 17th July, including bed, breakfast, packed lunches and evening meals, will be approximately £500 (based upon 2017 prices) and will be limited to about 15 participants. Accommodation for part of the week will be charged pro rata. A limited number of en suite rooms are available on a first-come first-served basis.
Please make initial bookings with the leaders Mr & Mrs R.D. Pryce, PryceEco@aol.com Trevethin, School Road, Pwll, Llanelli, Carmarthenshire, SA15 4AL.  Mobile phone no. 07900 241371 as soon as possible, preferably by the end of January but reserve and pay for your accommodation directly with Glynhir by emailing enquiries@theglynhirestate.com or by phoning Katy on 07810 864458.  A 35% deposit will be required by Glynhir on booking.  Please note that the Glynhir bookings website is no longer functional.
Friday 12 to Sunday 14 July (Recording)
Hawick, Roxburghshire (v.c.80)
Leaders: Jeff Waddell & Jim McIntosh
This year's annual Scottish Borders field meeting will take place over three full days and will be based in Hawick, Roxburghshire. It is a central location from which many areas of the southern third of the county can be easily reached in a day trip, and these areas will be the focus of the meeting. The aim is to improve coverage for Atlas 2020 by targeting tetrads with no or few post 2000 records and promising habitat. Recent finds here include Equisetum hyemale (Rough Horsetail) and Cryptogramma crispa (Parsley Fern) and the ground is likely to be rich in places with a good range of habitats. It is hard to predict what species we will encounter as we will be breaking new ground. All levels of physical and botanical ability will be accommodated as usual, with groups organised to take account of both of these factors. Beginners are welcome as are vice-county recorders and other experts. Participants are welcome to come along on one, two or all of the days. To book please email jeffwaddell11@yahoo.co.uk
Saturday 13 July (General, Recording)
West Sligo (v.c.H28)
Leaders: Jesse Tregale and Bridget Keehan - assisted by Róisín NigFhloinn
This field trip will explore a range of habitats located in the western end of County Sligo. Rain gear, boots and lunch are essential. The meeting may be extended to Sunday 14 July. Contact: Róisín NigFhloinn rnigfhloinn@gmail.com for further details.
Saturday 13 to Friday 19 July (General, Recording)
Annual Summer Meeting, Malham Tarn, Yorkshire (v.cc.63 and 64)
The 2019 Summer Meeting will be based at FSC Malham Tarn. There will be a mix of excursions to important plant areas and visits to under-recorded tetrads for Atlas 2020. The meeting is now fully booked, but there is a waiting list in case there are cancellations. Further details are on the ASM webpage.  Contact Jonathan Shanklin jdsh@bas.ac.uk for further information.
Friday 19 to Sunday 21 July (mainly Recording)
Orkney (v.c.111)
Leader: John Crossley
This three-day meeting will include visits to some of the remoter parts of the Orkney Islands in order to fill some gaps in Atlas 2020 coverage. The outer islands of Sanday, Stronsay and Westray will be the main destinations, and, hopefully, the uninhabited islands of Copinsay or Eynhallow (to be decided), with alternatives in the event of poor weather or other unavoidable factor. There is additional cost in visiting small islands by private hired boat.  The larger islands have a good variety of habitats, including coastal heath and grassland, lochs, varied wetlands and farmland. There will be opportunities to see such northern specialities as Primula scotica (Scottish Primrose), Mertensia maritima (Oysterplant) and coastal Euphrasias (Eyebrights). Numbers will be limited to 12 because of limited space on small boat and inter-island ferries. For bookings and more information including on travel and where to stay, contact John Crossley flawsjohn@gmail.com
Thursday 25 to Sunday 28 July (Recording)
St John's Town of Dalry, Kirkcudbrightshire (v.c.73)
Leaders: David Hawker and Jim McIntosh
Merrick (843m) is the highest mountain in the Southern Uplands. The aim of this field meeting is to help the VC Recorder with Atlas 2020 recording in the north of his big vice-county. One of our targets will be the ridges and corries along the Corserine - Carlins Cairn and Merrick ridges (weather permitting) looking for such rarities as Cochlearia pyrenaica (Pyrenian Scurvygrass). There will also be plenty to do on lower ground with no, or very few, recent records of Hammarbya paludosa (Bog Orchid), Genista anglica (Petty Whin) and Arctostaphylos uva-ursi (Bearberry). It would also be great to renew the only record of Rubus chamaemorus (Cloudberry) in the VC.
Generally, we will aim to go out in small groups of threes and fours every day to maximise Atlas coverage and make best use of scarce botanists! We will base ourselves in the Clachan Inn in St John's Town of Dalry, but there are several other hotels and B&Bs available in the local area. Booking is essential. Click for further information and online booking. Contact David Hawker davidhawker3@gmail.com for further information.
Thursday 25 to Sunday 28 July (General, Recording)
Connemara, West Galway (v.c.H16)
Leader: John Conaghan
This four day meeting will explore the wonderful botanical country of west Connemara. The base for the meeting will be the town Clifden which boasts a large number of accommodation options. On each day a range of habitats will be explored including blanket bog, heath, lake and coastline. A focus of the meeting will be lake/wetland species, especially pondweeds. Please contact John Conaghan johnconaghan18@gmail.com or Phone 353-87-2239858) for more information.
Friday 26 to Monday 29 July (General/Recording)
Caerdeon (Residential), Merioneth (v.c.48)
Leaders: Sarah Stille and others
The few days we spend at Caerdeon have become a regular and much enjoyed event in the year's field meetings programme and many participants come back year after year. The purpose of the meeting is to update records at tetrad level for Atlas 2020, particularly in less-visited parts of the vice-county.  Caerdeon is set in its own grounds of 18 acres of secluded woodlands and was visited by Darwin in 1869. He wrote "we have a beautiful House, with a terraced garden and a really magnificent view of Cader [Idris], right opposite." The house now belongs to Liverpool Hope University and is their Outdoor Education Centre. See: www.hope.ac.uk/caerdeon/. It is fully serviced and the fee [around £155] covers full board, including dinner, packed lunches and bed and breakfast, for three days. Accommodation will be single in dormitory-style rooms or the price will be slightly discounted for people willing to share. A good and plentiful choice of food is available at each meal and people bring their own wine. Evenings may be spent in the workroom where you can safely leave your own laptop and microscope. There is a maximum of about 18 participants.
We are offered an extra, optional night on the Thursday [25th] with Continental breakfast and packed lunch, for £40, to be paid for in advance via the county wepage. We will arrange a group meal in Barmouth that evening. Others meet for the first field excursion at 10.30 am on Friday 26th (with lunch). Later arrivals that day may join a planned afternoon walk. Each day there will be a planned choice of different walks, or people may like to follow their own recording inclinations. Local habitats include dune systems, broad-leaved sessile oak woodland, lowland heath, blanket bog, riverine habitats, montane, etc. We pack up and leave the Centre after breakfast on Monday 28th for the last day's field trip. This meeting could also link with the proposed Local Group field day on Thursday 25th July. Booking for this meeting has now opened on the county webpage. Further details from the County Recorder Sarah Stille preferably by email mossysal@btinternet.com or by post to 38, Foregate, Preston PR2 8LA; phone 01772 718249 or 0777 893 2268.  A minimum deposit of £35 will be required to confirm your booking, with the balance to be paid before 30th June 2019. *STOP PRESS* Please note that this meeting is now fully booked! Contact Sarah if you would like to be added to the waiting list in case of cancellations.
Saturday 3 and Sunday 4 August (General, Recording)
East Tyrone and Derry (v.cc.H36, H40)
Leaders: Ian McNeill (Saturday), Dave Riley (Sunday), assisted by Sharon Spratt
A number of sites in east Tyrone, such as Lough Neagh shore and the Ballinderry River, will be explored on the Saturday. Meet at the bridge in Coagh village, H891786, at 10.30 am.  Waterproof footwear essential. A visit to Ballynahone Bog, Co Londonderry is planned for the Sunday. Meet at 10.30 am at the gate at H 8526 9754 on Ballynahone Road.  Waterproof footwear again essential. Contact Ian McNeill (0044-48-86762939; ian@imcneill.plus.com) for further information on Saturday, and Dave Riley dhriley04@gmail.com for information on Sunday.
Friday 9 to Sunday 11 August (Recording)
Fintry, Stirling (v.c.86)
Leaders: Matt Harding & Phil Sansum
This long weekend meeting (starting on Friday morning) aims to help the Recorders improve Atlas 2020 coverage in Stirlingshire. We will be based in Fintry, which is an ideal base for accessing Glen Carron, with easy access south to Campsie and Lennoxtown - all of which are rather under-recorded. So, lots of interesting moorland, woodland and aquatic species to record! For further information and to book please contact Matt Harding matt@hardingecology.com
Saturday 10 and Sunday 11 August (General, Recording)
Slieve Aughty Mountains, south-east Galway (v.c.H15)
Leader: Micheline Sheehy Skeffington
The Slieve Aughty mountains are dominated by blanket bog habitat much of which has been afforested with conifers in the past. Despite this, there are several interesting fen/flush/wet bog areas worth exploring. Meet at 10.30 am both days Egan's Bar, Derrybrien North H62 HX81 (M596020). Please contact Micheline at michelinesheehy@gmail.com if you intend to come, so she knows whom to expect each day. This is rough terrain and may require tough walking through bog. Stout waterproof boots or wellingtons are important. Please bring clothing for exposed, possibly wet, weather and food and beverage for the whole day each day.
Saturday 17 August (Recording)
Cashel, Balmaha, Stirling (v.c.86)
Leaders: Matt Harding & Carol Crawford
Join BSBI members in a "Bio-Blitz" at Cashel Forest, a 'Millennium Forest' new native woodland on the east shore of Loch Lomond. The aim is to record as many taxa as we can for the Bio-Blitz in an area of new woodland with crags and open moorland, streams, gorge woodland and an area of SSSI Oak woodland. There are baseline biological records available from the late 1990's when the sheep stock was removed and the native woodland planting started. There has been no grazing since (other than deer) and the woodland is now well established. For further information please contact Matt Harding matt@hardingecology.com
Saturday 21 September (General, Specialist)
Cotoneasters, Cherry Hinton, Cambridgeshire (v.c.29)
Leader: Alan Leslie
This meeting is now fully booked. It is a joint meeting with the local group and will concentrate on the identification of the many species of Cotoneaster in the Cherry Hinton chalk pits near Cambridge. In addition to the Cotoneasters we should also see the local speciality of Seseli libanotis (Moon Carrot). The route up to the top of West Pit, where the plant is best seen, is quite steep. Contact Jonathan Shanklin jdsh@bas.ac.uk to be put on the waiting list or for further details.
Saturday 2 November (General)
Scottish Botanists' Conference, Royal Botanic Garden, Edinburgh (v.c.83)
Put the date in your diary now and watch out for more details on the SBC webpage.  For BSBI members, there will also be a flyer with the April issue of BSBI News.
Saturday 23 November (General)
Annual Exhibition Meeting and Annual General Meeting
Natural History Museum, London
We return to the NHM for the 2019 Exhibition Meeting and AGM. There will be the usual mix of short talks, displays, posters and book sales, as well as the chance to meet friends, colleagues and other botanists. All welcome. More details will be available soon on the Exhibition Meeting webpage.
Information
Our field meetings are a great way to get involved in  botany. Most are open to anyone, although members have priority.
If you want to book on a meeting, please contact the leader well in advance because they will fill up - do not just turn up on the day. The field meetings list on this page is the most up-to-date version, superceding the one in the BSBI Yearbook. 
We only hold the information requested in order to administer the event advertised. We will treat your information as confidential, hold it securely and will never pass it on to third parties. Your information will be deleted within 6 months of the event taking place. The lawful basis for processing this data is defined under GDPR regulations as contractual. You can request to see the data we hold on you at any time and we will remove you from our systems and discontinue contact at your request: just email enquiries@bsbi.org and mark your email 'Unsubscribe'. 
Information for those attending field meetings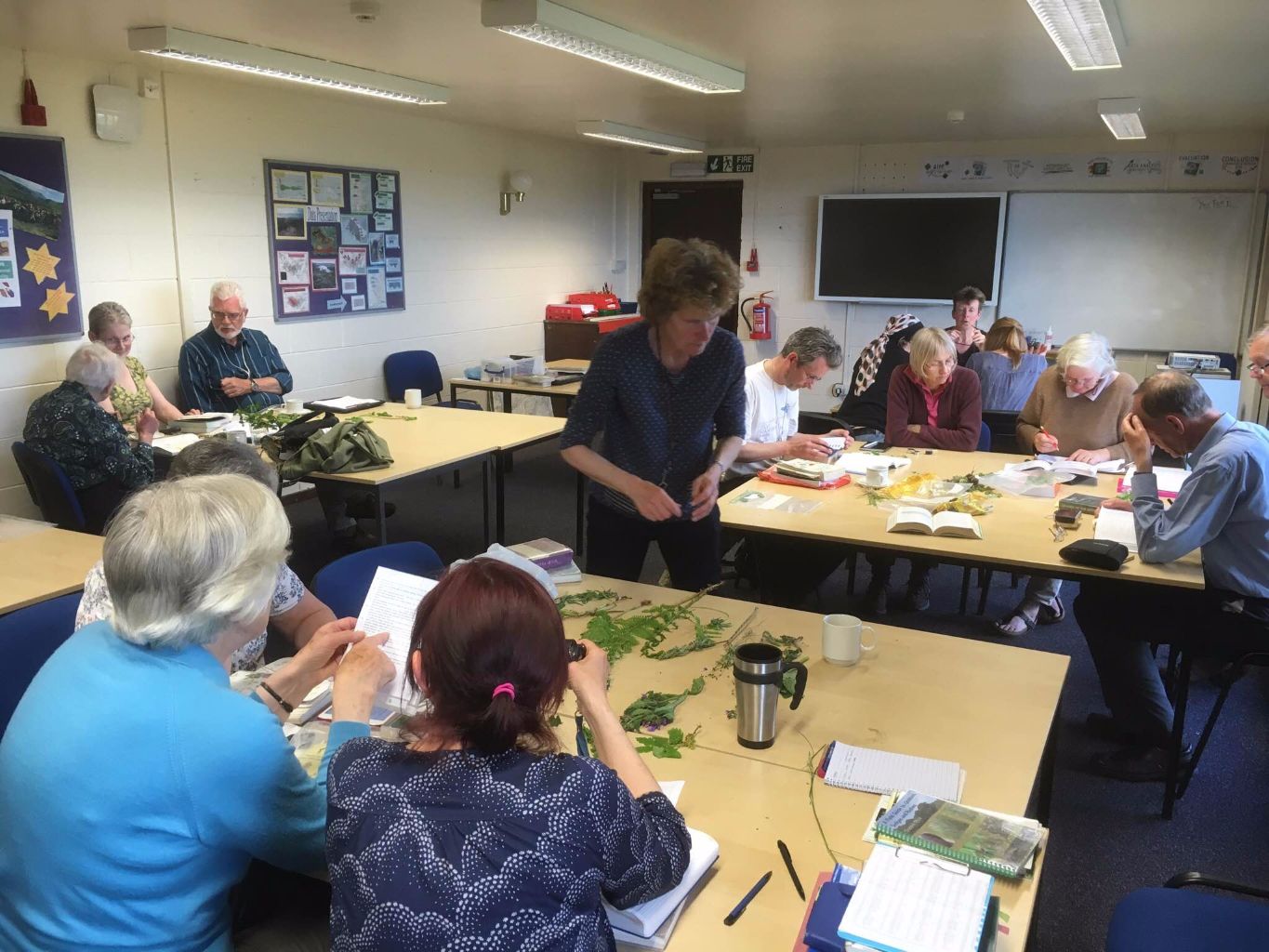 Country Field Secretaries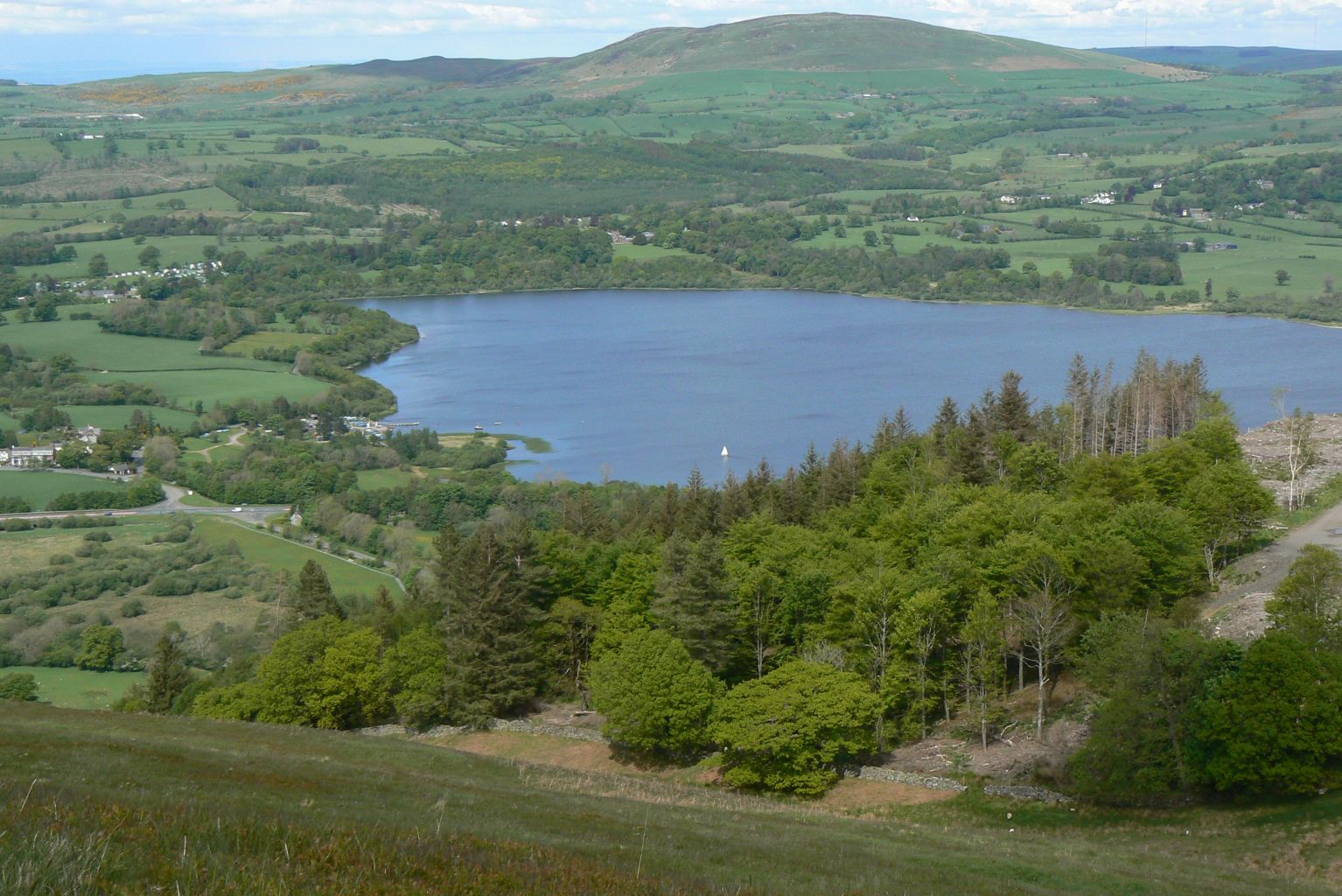 Information for leaders of field meetings