Scottish Field Meetings - 2019
We have a great field meeting program this year!  Click on the link to download a full list of all the 2019 Scottish Field Meetings. Everyone is welcome - whether BSBI member or not! It's a great way to improve your Id skills, meet fellow botanists and contribute to our Atlas 2020 project in Scotland - which needs all the help it can get in its final field season! (There are several long weekend meetings and you are welcome to book for one, two or all three days.)
BSBI Scottish Spring Conferences 2019
BSBI Workshop on Identifying Plant Families
There will be a Workshop on Identifying Plant Families at Mar Lodge, near Braemar on Saturday the 15 June 2019. The workshop is the latest in a series we have been running for over five years now that aims to help beginners and improvers identify plant families and species. There will also be a follow-up day in the field especially for workshop participants (and anyone else interested in improving their field skills) on Sunday the 16 June in Braemar. Click the link for more information and to book.
Scottish Botanists' Conference 2019
The 2019 Scottish Botanists' Conference will take place on Saturday 2 November at the Royal Botanic Garden Edinburgh. We are currently planning another packed and exciting day of botanical talks, workshops, exhibits and posters. Everone interested in Scottish Botany is welcome! Watch this space for further information...
Scottish Botanists' Conference 2018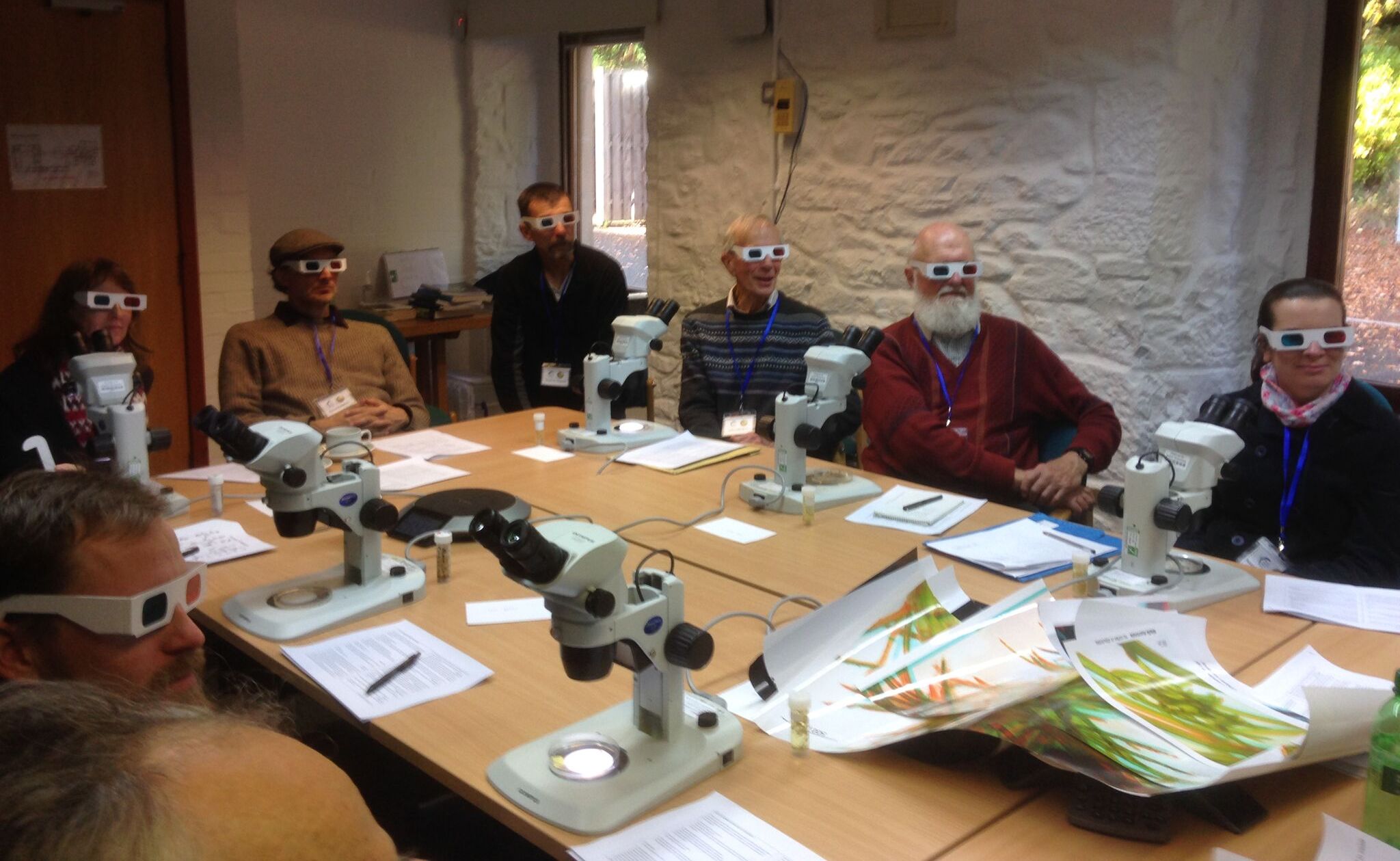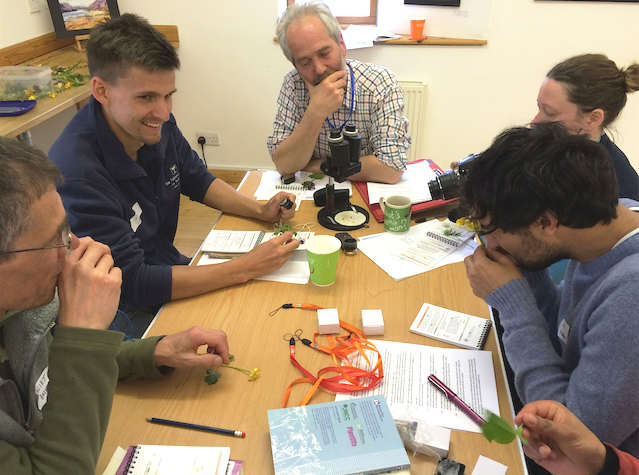 BSBI Workshops on Identifying Common Grasses & Sedges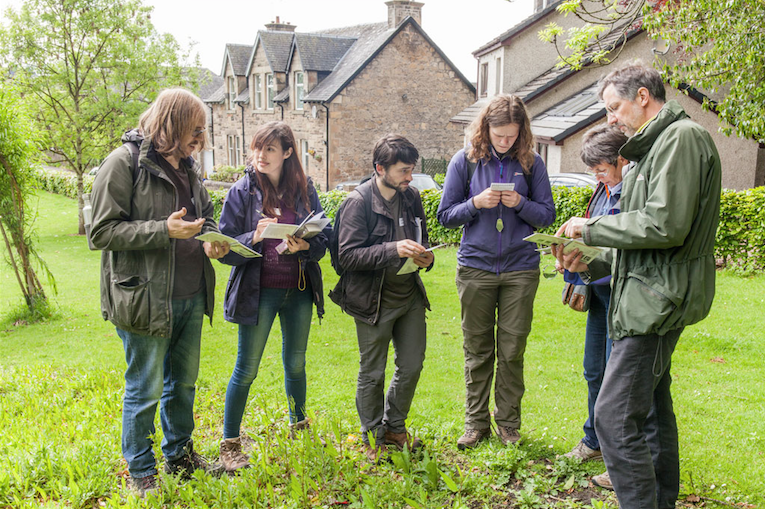 BSBI Scottish Recording Conferences 2018
We held two one-day recording conferences for recorders and members in 2018. They were on the 14th April at RBGE and on the 28th April at Strathpeffer. The same programme was repeated (more or less) so folk could choose whichever was more convenient. For further information and many of the talks see the   Scottish Conferences page.
Introduction to Recording Workshop
Eight members participated in a one-day Introduction to Recording workshop that was held at the Royal Botanic Garden Edinburgh on Saturday 19 May 2018. The 
programme
focused on the practicalities of recording and included sessions on:
An introduction to the BSBI Atlas 2020 Project
How to select size and location of square to survey
How to plan a route in the square
Recording fieldcraft
Scottish Newsletter
The 2019 issue of the Scottish Newsletter has been published. Click on the link to view or download the Scottish Newsletter No. 41, 2019 or visit our new Scottish Newsletter webpage where you can find all back issues since 1979.
Scottish Local Groups
Many groups organise botanical field meetings across Scotland.
Here is a selection:
Natural History Societies in Scotland in Glasgow, Dundee, Edinburgh, Paisley, Berwick and Lochaber also arrange field meeting programs that usually include some botany or botanical outings.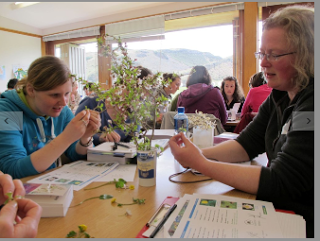 New Year Plant Hunt 2019
To find out which plants were spotted in bloom in Scotland during the 2019 New Year Plant Hunt, check out the map on the Results page and the New Year Plant Hunt Twitter feed here. Many thanks to all Scottish recorders who took part!