Scottish Officer
Jim McIntosh
Address: Royal Botanic Garden Edinburgh, 20a Inverleith Row, Edinburgh EH3 5LR
Email: jim.mcintosh@bsbi.org
Phone: 0131 248 2894
2019 VC Annual Reports
Every year we ask Recorders to summarise the most interesting and exciting news from their Vice-counties in less than 250 words.  Here are their 2019 Annual Reports. Take a look - it is a great read! Previous Annual Reports can be seen at the bottom of this page.
Scottish Botanists' Conference 2020
Scottish Botanists' Conference 2019
The 2019 Scottish Botanists' Conference took place on Saturday 2nd November at the Royal Botanic Garden Edinburgh. A record attendance of 200 enjoyed a great day of botanical talks, workshops, exhibits, posters and meeting people.
Our main speaker was Prof Richard Crawford who gave a talk Plants at the margin in a changing climate.
Click Scottish Botanists' Conference to see the programme, presentations, abstracts and a virtual exhibition.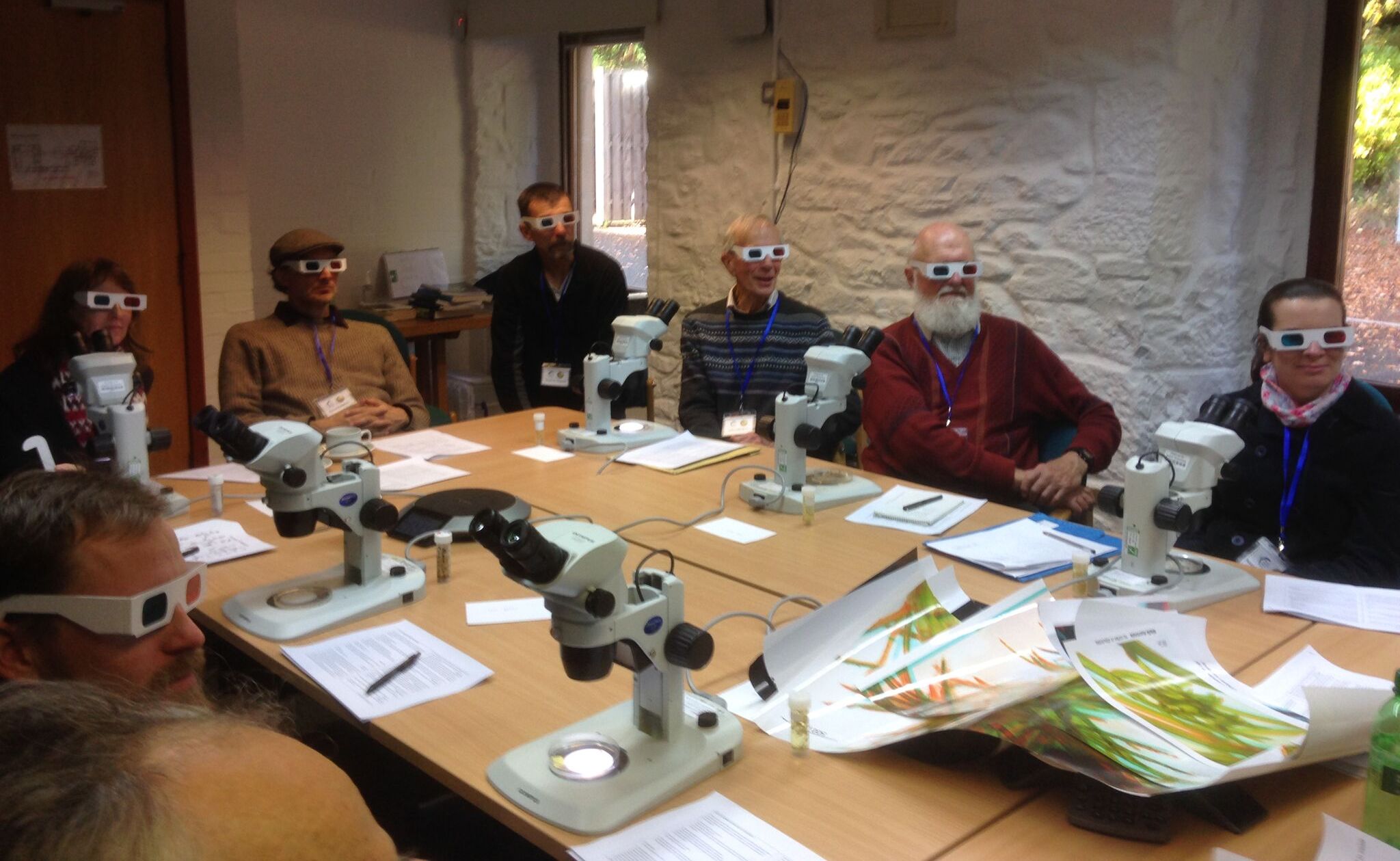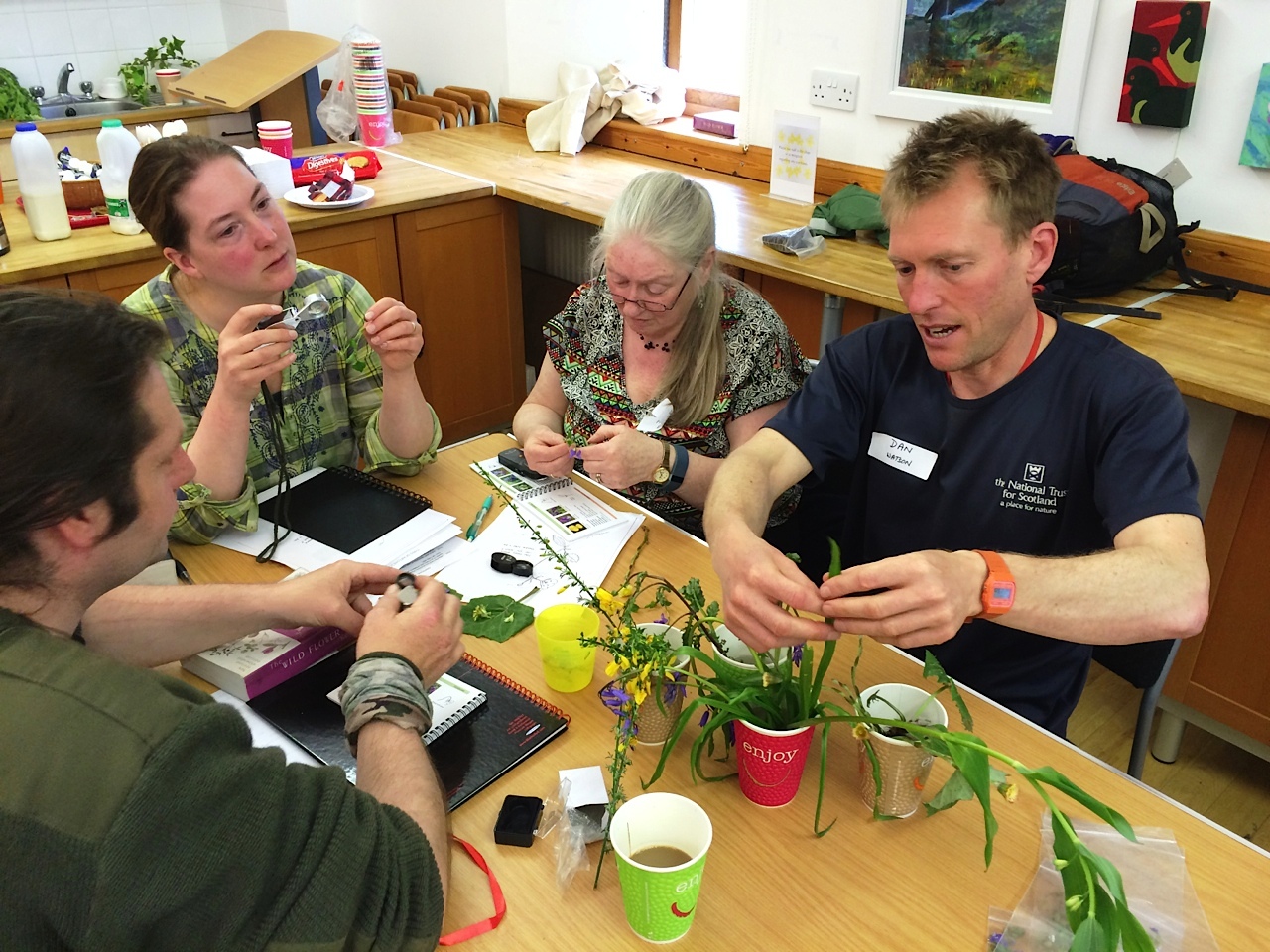 BSBI beginners' Sedges and Grasses workshops in 2020
Sadly, due to coronavirus, we have had to cancel this year's programme of workshops for beginners - two on sedges & rushes and two on grasses.  The sedges & rushes workshops were scheduled to be in Dumfries on 6 June and Kinross on 13 June; and the grasses workshops were in Dunkeld on 27 June and Hamilton on 11 July.
It is increasingly doubtful that we will be able to reschedule them this year, but we do hope we can hold them in 2021. Watch this space!
BSBI Plant identification workshop for beginners
We've also had to cancel the Identifying Wildflower Families workshop planned for 31st May at Holyrood in Edinburgh.
The workshop was the latest in the popular series we have been running for over six years that aims to help beginners to identify plant families and species.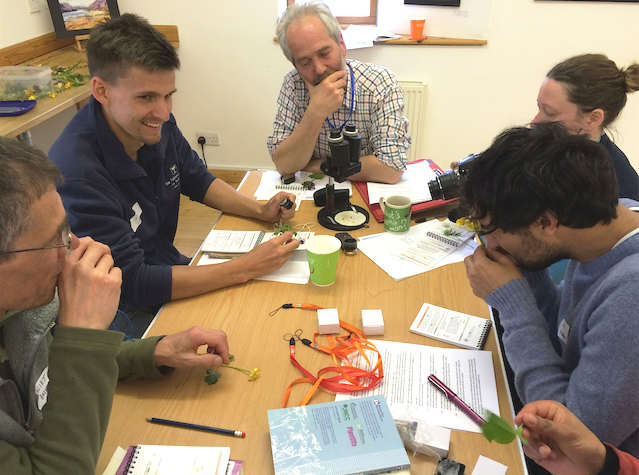 Scottish Local Groups
Get in touch with your local group to find out about local botanical field meetings:
Natural History Societies in Scotland in Glasgow, Dundee, Edinburgh, Paisley, Berwick and Lochaber also arrange programmes that usually include some botany or botanical outings.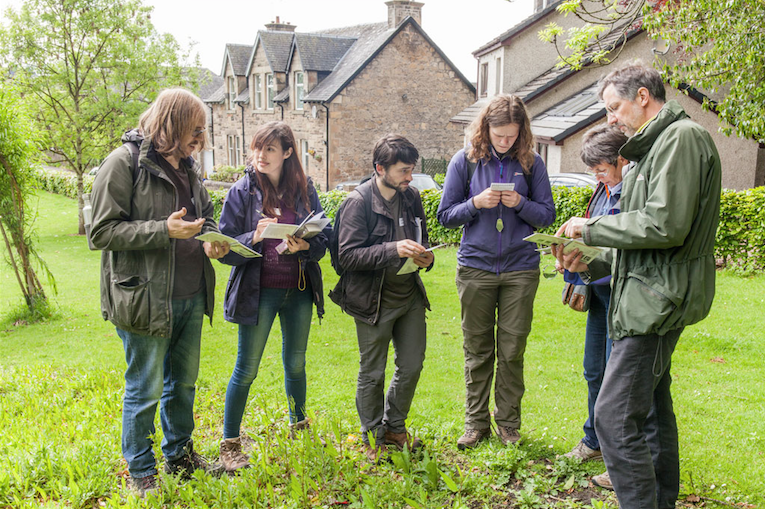 New Year Plant Hunt 2020
To find out which plants were spotted in bloom in Scotland during the 2020 New Year Plant Hunt, check out the map on the Results page and the New Year Plant Hunt Twitter feed here. Many thanks to all Scottish recorders who took part!
Introduction to Recording Workshop
An Introduction to Recording workshop held in Edinburgh in 2018 focused on the practicalities of recording.
It included sessions on: