BSBI Wales Annual General Meeting 2019
The Committee for Wales organises a meeting every year, holding an AGM and organising excursions in a different county of Wales. Details of the 2020 Welsh AGM will be published on this page and on the BSBI Meetings page as soon as they are available.
Welsh AGM 2019
In 2019, the BSBI Wales AGM was held in Llanelli, Carmarthenshire, and was organised by Richard and Kath Pryce, the joint County Recorders for Carmarthenshire. The meeting ran from Tuesday 21st to Thursday 23rd May and attendees also explored the highlights of the county's flora during three field days. These were to Burry Port, Capel Dyddgen and Pembrey Burrows taking in coasts, woods and both acid and basic meadows. Some of the plants seen are pictured on this page (hover over the image to see the caption).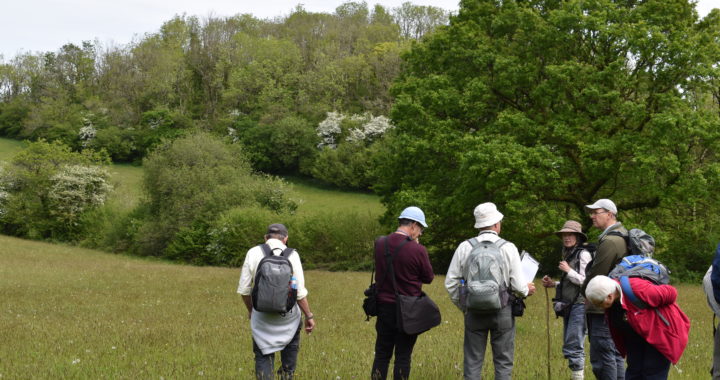 Presentation from the 2019 AGM
BSBI Wales Annual General Meeting 2018
In 2018 the Welsh AGM was held over the weekend of 17th-19th August in Cardiganshire at Aberystwyth on the University Campus, with a superb range of species and habitats within easy access. The line-up of speakers included Ray Woods, and there were workshops on plant identification (including vegetative keys with John Poland), exhibits (coastal plant variants and Forget-me-nots etc.) and visits to the University Herbarium, Botanic Gardens and landscaped grounds.